About
Analog Design Engineer
Website:

www.avinash-gupta.com

Phone:

+1 734 596 9029

City:

Ann Arbor, Michigan
Degree:

Master's in Electrical & Computer Engineering

Email:

avinashg@umich.edu
Resume
Summary
Avinash Gupta
Bangalore, Karnataka, IN
+91-9877-469-093
avinash@shuzzly.in
Education
Master's in Electrical & Computer Engineering
2022 - Present
University of Michigan Ann Arbor, USA
Pursuing Master's in ECE with a specialization in VLSI IC Design.
Bachelor of Technology in Electrical Engineering
2016 - 2020
Indian Institute of Technology, Ropar (IIT Ropar), IN
Graduated in Electrical Engineering with a focus in VLSI and nanomaterials.
Intermediate
2013 - 2015
Delhi Public School, Birgunj, NP
Topped Class-11 (Overall) and Class-12 (in Mathematics) Indian Embassy, Birgunj Region.
Professional Experience
Analog Design Engineer
Since July 2020
Signalchip Innovations Pvt Ltd, Bangalore, IN
Design and testing of Active Tx and Rx Filter for 5G BW Modes.
Developing IBIS Models (ver 3.2) of DDR IO buffers, SGMII/ RGMII Tx/Rx Differential buffers.
Top-level simulation for Analog-RF Tx chain.
Junior Research Assistant (Internship)
June 2019 - Aug 2019
Prof. Hon Ki Tsang Lab, The Chinese University of Hong Kong (CUHK), Hong Kong (SAR)
Investigated the carrier dynamics in graphene-Si3N4 photodetectors.
Numerical Modeling of the carriers' drift-diffusion in MATLAB and extracted IV characteristics.
Experimental setup (device + circuit) is modeled in Cadence to match the experimental observation.
Research Contribution
Journals
Avinash Kumar Gupta, M. S. Yadav and Brajesh Rawat, "Device-circuit co-design of memristor-based on niobium oxide for large-scale crossbar memory," Elsevier Memories - Materials, Devices, Circuits and Systems, vol. 5, p. 100080, Oct 2023.
Akhilesh Rawat, Avinash Kumar Gupta and Brajesh Rawat, "Performance Projection of Two-dimensional Material based CMOS Inverters for Sub-10 nm Channel Length," IEEE Transactions on Electron Devices, vol. 68, no. 7, pp. 3622-3629, July 2021. (Cited by-7, IF- 3.221).
Aditya Kuber Parit, Mani Shankar Yadav, Avinash Kumar Gupta, Brajesh Rawat, "Design and modeling of Niobium Oxide-Tantalum Oxide-based self-selective memristor for large-scale crossbar memory," Elsevier Chaos Solitons & Fractals Journal, vol. 145, p. 110818, March 2021. (Cited by-16, IF- 9.922).
Conferences
Mani Shankar Yadav, Avinash Kumar Gupta, Kanupriya Varshney and Brajesh Rawat, "How Good Silicon Oxide-based Memristor Can be?," 35th IEEE International Conference on VLSI Design, Virtual, 26 Feb-2 Mar, 2022 (Accepted: Regular Paper).
Avinash Kumar Gupta & M. S. Yadav, Brajesh Rawat, "Role of Resistive Layer in Threshold Memory Switching Memristor Device," 4th International Conference on Memristive Materials, Devices and Systems (MEMRISYS), Tsukuba, Japan, 1-4 Nov, 2021 (Oral presentation).
Akhilesh Rawat, Avinash Kumar Gupta, Brajesh Rawat, "High-Performance Single and Multilayer Black Phosphorous-based CMOS Inverter for Deep Sub-10-nm Technology," 20th International Workshop on Physics of Semiconductor Devices, Kolkata, India, 17-20 Dec, 2019 (Poster presentation).
My Journey
Life is lifeless without its mess...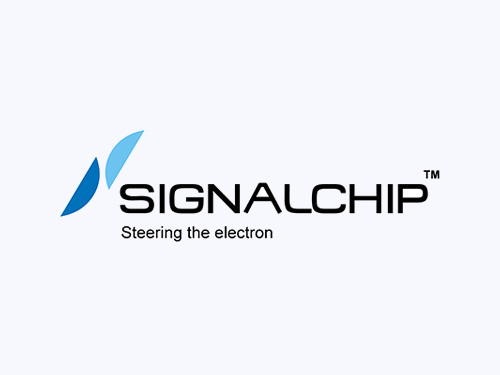 Analog Design Engineer, July 2020 - April 2021
Bangalore, India
During my undergraduate studies, my focus primarily revolved around projects centered on semiconductor physics. While I enjoyed modeling these devices, I recognized that without actual circuit implementation, they remained limited to research concepts without real-world applications. Driven by my passion for circuits and a desire to bridge this gap, I pursued professional experience by joining Signalchip as an Analog Design Engineer.
In this role, I gained invaluable insights into the process of designing and taping out semiconductor products. I had the opportunity to work on diverse projects, including designing a 5G baseband filter, simulating Analog-RF Rx chains, and delving into DDR3 and its buffers modeling. This hands-on experience provided me with a deep understanding of the challenges involved in Analog-RF design and the intricacies of practical circuits.
My background in semiconductor devices proved immensely beneficial in grasping the nuances and complexities that arise during practical circuit design. This experience further fueled my passion for circuits and affirmed my commitment to pursuing innovative solutions that bridge the gap between theory and real-world applications.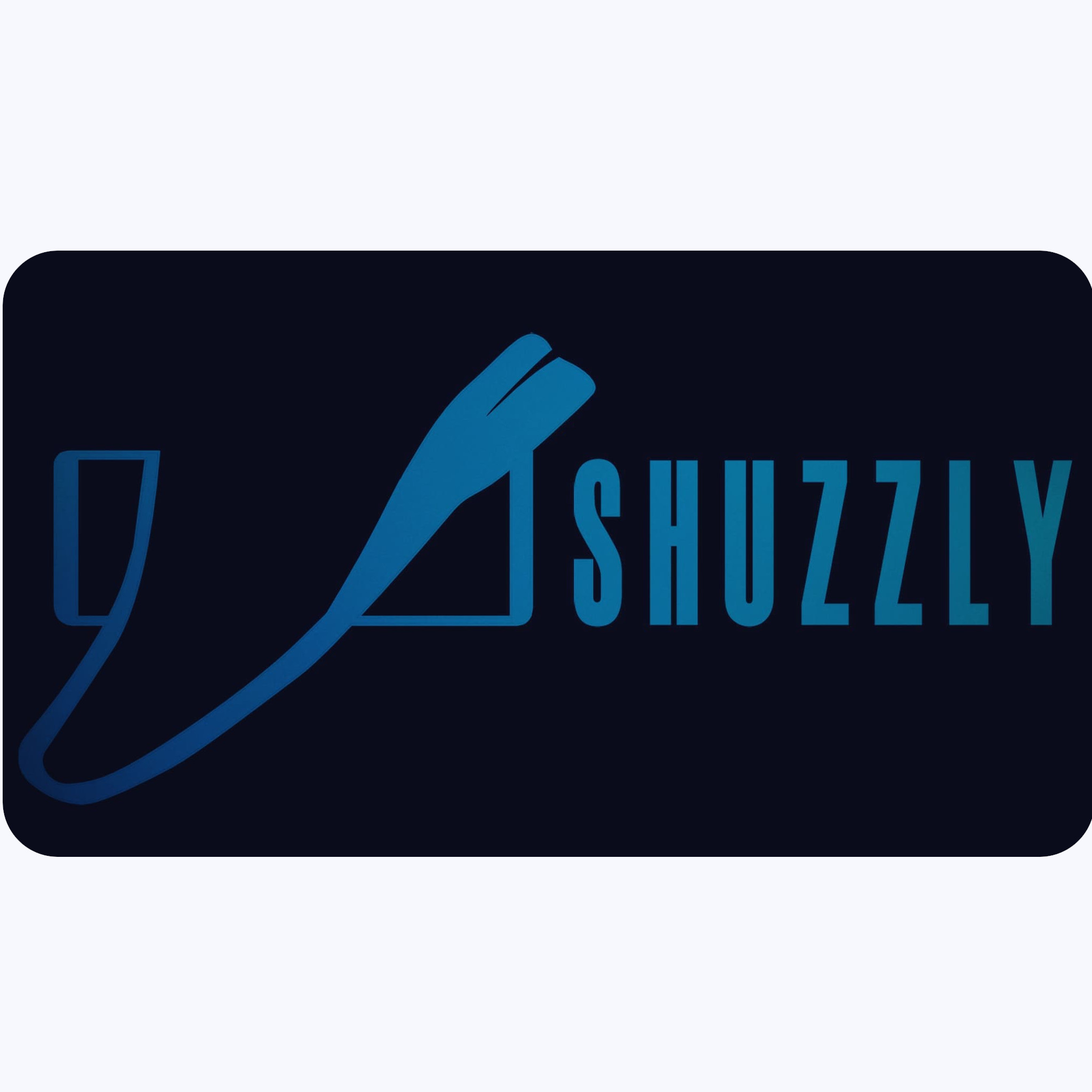 Co-founder, Since Dec 2019
Punjab, India
The spark for this startup ignited during a course project focused on creating a talking mirror with Google Assistant support. My junior, Shubhendra, and I envisioned using artificial intelligence and augmented reality to develop a hardware product—an in-store virtual mirror device offering virtual try-on experiences for various footwear. With an on-app virtual try-on option, we brought our idea to life and co-founded Shuzzly, a B2B company incubated at TBIF, IIT Ropar.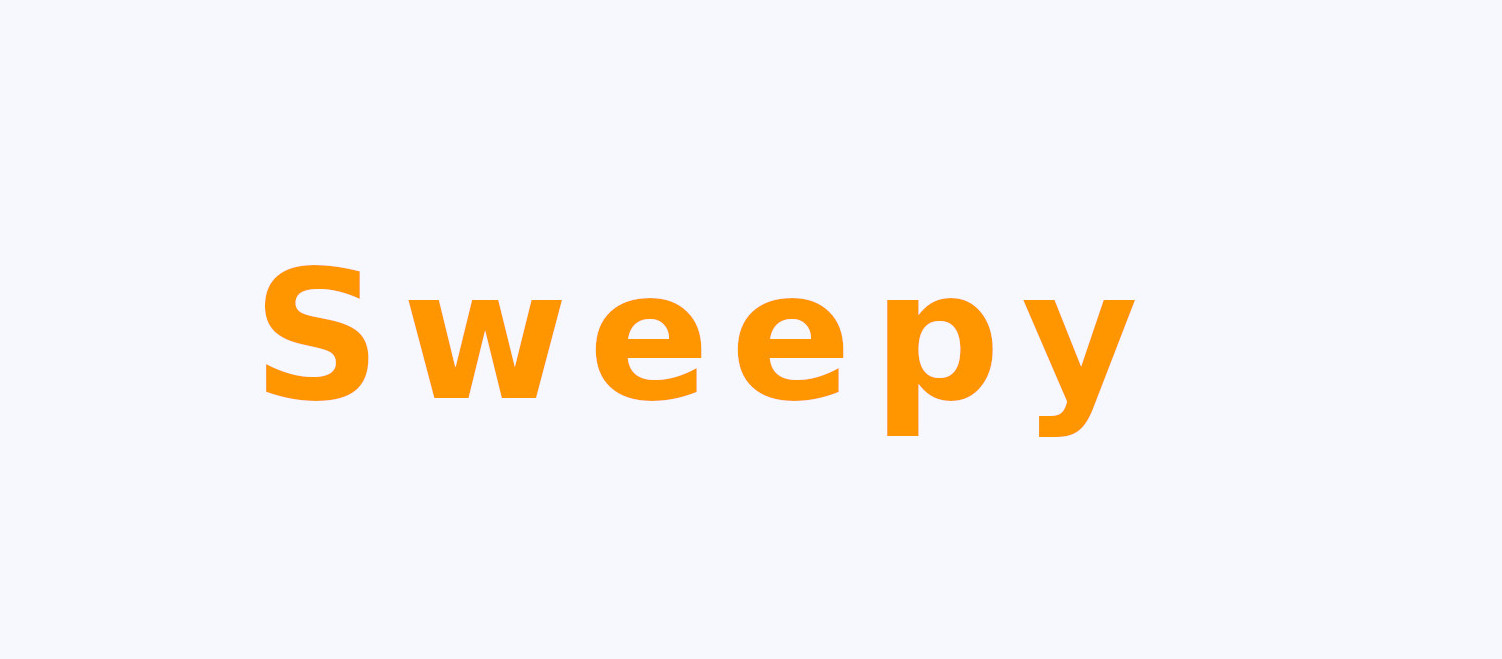 Founder
Punjab, India
During my undergraduate years, I developed a deep interest in understanding people's perspectives and challenges. While studying late into the night at the library, I often had the opportunity to chat with janitors who were just starting their shifts. I found myself drawn to their stories and concerns, especially when they spoke about feeling undervalued and underpaid compared to their supervisors.
Moved by their plight, I felt compelled to make a positive impact. I wanted to address the issue of unfair distribution of earnings and find a way to support these hardworking janitors. This led me to conceive an innovative solution—a cutting-edge indoor positioning system utilizing beacons and geomagnetism. With this system, I envisioned the ability to monitor the duties of multiple workers simultaneously, thereby enhancing the quality of housekeeping while reducing unnecessary managerial roles.
Fueled by determination, I collaborated with a fellow robotics enthusiast, Shubhendra, and together, we established Sweepy Solutions. Our company's core focus lies in providing indoor positioning systems to effectively supervise and support laborers in large sites such as airports, metro stations, railway stations, universities, schools, and more.
At Sweepy Solutions, we are driven by a passion for leveraging technology to empower and uplift those often overlooked in the workforce. By harnessing the potential of our indoor positioning system, we aim to create a more equitable and efficient work environment for everyone involved.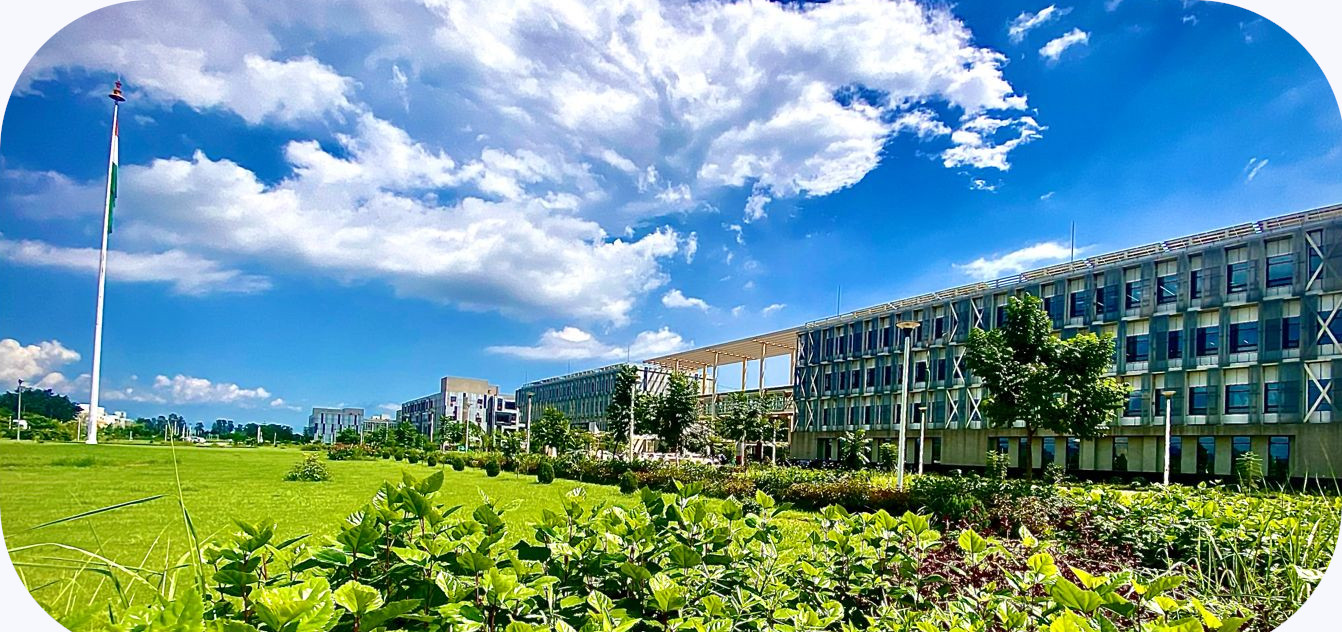 Class of 2020
Punjab, India
My time at my undergraduate college is beyond words—truly a testament to the rewards of hard work and sacrifices. It is a place where I experienced transformative growth, learning invaluable lessons in leadership and teamwork through active involvement in clubs and student communities. Here, I nurtured my entrepreneurial spirit, founding companies based on my ideas, and indulged in my childhood passion for DIY electronic projects. The freedom to explore the fascinating realms of electrical engineering and nanosciences was unparalleled, thanks to the abundant resources and opportunities at my disposal.
In my second year, I had the privilege of joining Dr. Brajesh Rawat's nanoelectronics lab, immersing myself in research on 2D materials-based transistors (FETs). This journey rekindled my love for physics, particularly as I delved into the enigmatic world of semiconductor physics at the nanoscale—where quantum physics held sway, transcending the confines of earthly Newtonian principles. The fascination led me to delve into modeling core nano-CMOS devices and exploring the potential of memristors for in-memory computing and high-density storage.
However, my life took a tragic turn during the summer of my Sophomore year when I lost my father. It was a period of immense struggle—witnessing people turning away, financial and legal challenges, and my mother grappling with managing our expenses. Despite the hardship, I found the strength to persevere, leaving the past behind and recommitting myself to my pursuits. With newfound vigor and unwavering determination, I excelled in every endeavor, from coursework to research, and even establishing my own company.
Opting for advanced post-graduate courses in nanoelectronics and nanomaterials, I completed my Bachelor's Capstone project with two publications—a testament to the resilience and growth that emerged from life's most challenging moments. My undergraduate college experience taught me that even in the face of adversity, we have the power to rise above, learn, and grow. It is in these moments of difficulty that we discover our true strength and unlock our potential to thrive. I am grateful for the invaluable lessons and opportunities that have shaped my journey, and I look forward to embracing future challenges with the same resilience and determination.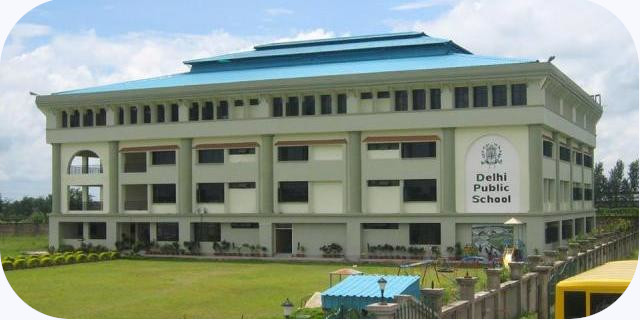 Class of 2015
Birgunj, Nepal
This was an incredibly formative period in my life—a time filled with a blend of emotions. I experienced a tinge of regret for temporarily setting aside my school life to prepare for IITs, yet immense delight in the vast possibilities of exploration and learning that lay ahead, ultimately shaping a clear direction for my journey.
During this transformative phase, I had the privilege of delving into fascinating concepts such as Faraday's Electromagnetism, Tesla coil, Maxwell's law, and Lorentz Force Law. Additionally, my love for solving circuit network puzzles knew no bounds, bringing me joy and fulfillment.
One particular concept that captivated my imagination was the relationship between a varying Electric field inside a capacitor and its ability to generate a magnetic field, enabling current flow through what initially appeared to be an open circuit. This sparked countless hours of contemplation as I pondered the potential of scaling up this system for real-world current transmission—perhaps even revolutionizing traditional transmission lines, inspired by Tesla's Hypothesis.
The workings of LASER were equally mesmerizing; witnessing stimulation leading to coherent emission was an entirely new and captivating experience for me. It raised intriguing questions—why did all the electrons seem tempted to transition simultaneously? Was there an underlying communication between them, a hidden connection waiting to be unraveled? The concept held an almost magical allure, akin to pulling an object without a string.
Driven by these profound inquiries, I found my calling in pursuing my undergraduate studies in electrical engineering sciences and nanoelectronics. Throughout my academic journey, I eagerly explored these captivating phenomena while seeking their practical applications and potential impact on the world.
This platform is a celebration of my passion for understanding these captivating concepts and embracing their boundless possibilities. The driving force behind my endeavors remains the same—to make a meaningful difference through the fusion of curiosity, knowledge, and innovation. Join me on this exciting journey as we embark on new horizons and strive to create a positive impact on our world.
My Systems
Still working on the cookbook...